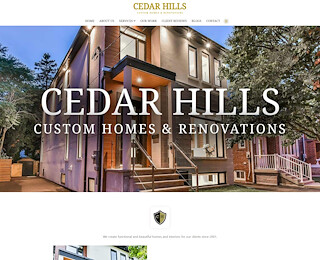 When should you start to think about window replacement in Mississauga? Whether you are moving into a pre-owned home or your current home is older, and the windows could use a bit of work, several signs tell you when to think about a full replacement. Knowing when and how to go about the replacement process will ensure that you get the most out of your renovation dollars. 
Is it Time for Window Replacement? 
Before you even start to look for a home renovation contractor to assist with your window replacement, these are some things to consider: 
How long have you lived in your home? Windows that are 15 years or older start to age more rapidly. This might be a good time to start thinking about how effective your windows are and if it is time for a change.
Do you see any moisture trapped within the window panes? Whenever you see moisture trapping, this could mean that you have a broken seal somewhere.
Do you hear any outside noises? Outside noise becoming louder can start to tell you it is time for a new window installation. Brand-new windows can help with outside noise cancellation.
Have you noticed fading furniture and flooring? Depending on where you live and the placement of your home, you could start to get damage from UV rays the older that your windows get.
Do you often feel a draft? This is one of the most common signs that it is time to replace your windows!
Does the glass of your windows ever rattle? Rattling can be unsettling and a sign that you need to start home remodeling to replace your windows before larger issues develop.
Do you have windows that fail to stay up, are difficult to open, or will not lock? These are all indicators that it is time to replace the windows within your home.
A common misconception about window replacement is that it will take a long time. When you hire the right crew for the job, replacing just one window may only take around 30 minutes to an hour. Here at Cedar Hills Contracting, we have perfected our methods for window replacement to ensure you get the results you need fast. This means that you have as little disruption as possible so that you and your family can spend more time enjoying your new windows! 
When hiring a contractor for your window replacement in Mississauga, know that we have you covered at Cedar Hills Contracting. You can also look to our experienced team for: 
Basement remodeling
Bathroom design and build
Kitchen remodel projects
And more!
When it comes to window replacement in Mississauga, Cedar Hills Contracting is available for commercial and residential services. We would love to come out to your property, look at your current windows, and go over your options for installation. This type of renovation project often goes overlooked, but we are here to say that we make the process easy and affordable for all of our customers! Give us a call today at (647) 869-0673, and we can talk with you about the best window replacements for 2022!